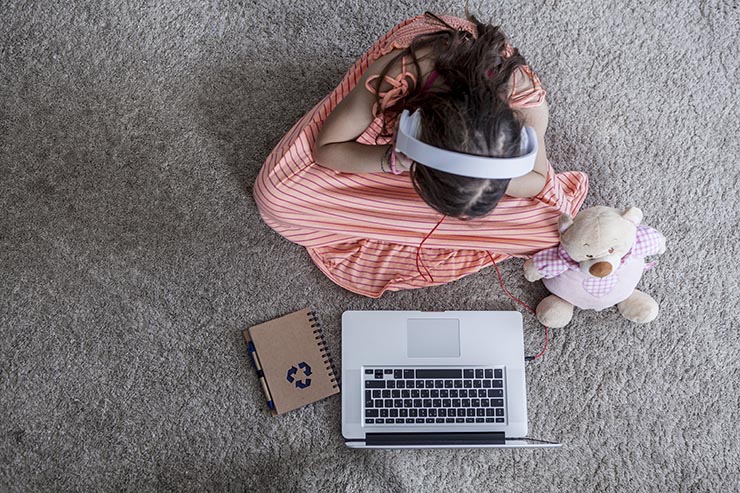 Despite the Children's Online Privacy Protection Act — which forbids companies from collecting data of people aged 12 and younger without express permission from their guardians — 50 percent of apps track information about end-users — no matter their age. Typically, the information winds up in the hands of marketing companies. But what many companies who flout the rules may not realize is that getting caught could cost them millions.
Why Do Marketers Collect Information from Smartphone Devices?
Targeted and behavioral marketing are big moneymakers. As such, the data derived from tracking people is worth its weight in promotional gold. Specifically, companies buy gigantic data packages for marketing analysis. The information is precious because it helps companies craft effective promotional campaigns that generate millions in sales.
Two Easy Ways Parents Can Prevent Digital Tracking of Their Children
Parents and guardians can do a few things to mitigate app tracking on their children's devices.
First, navigate to the settings panel on the app, find the privacy section, and set everything you can to private.
Blocking mobile apps that use data-tracking technology is also an option.
What Should Apps and Businesses Do to Avoid COPPA Violations
The Children's Online Privacy Protection Act is an in-depth law with a layered compliance structure. In the most basic terms, it requires businesses — including apps — to secure adult permission to collect and store the data of minors.
Providing a quick "I accept" link doesn't work for COPPA, and the law applies to all software, websites, and apps that could attract a younger audience.
Compliance is wise. It's not one of those regulations on which companies should walk the tightrope because COPPA violation fines can run into the millions. If you want to determine whether you're operating on the right side of the law, work with an attorney versed in online digital privacy matters.
Consult With a Digital Privacy Lawyer
The Kelly Law Firm works with clients on all manners of digital privacy issues, from GDPR and COPPA compliance to corporate governance issues and litigation. Get in touch today. We'll discuss your matter and explore options. If we can't help, we'll put you in communication with another firm that can.