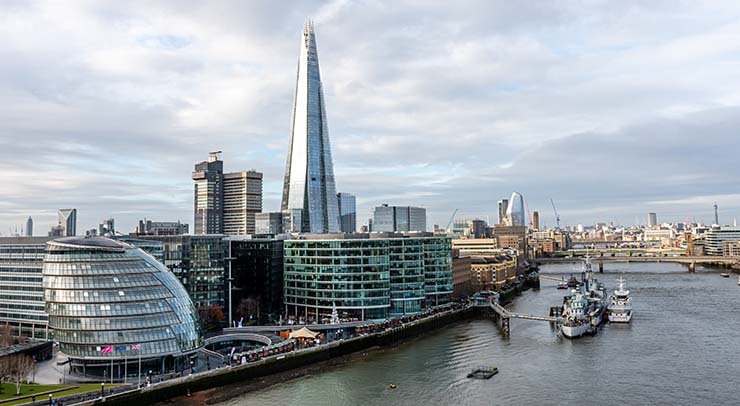 U.K. regulators came for Binance, the King Kong of cryptocurrency exchanges. Authorities at Britain's Financial Conduct Authority banned the token-investment platform from undertaking "any regulated activity in the U.K."
The decision is one of several regulatory blows to the crypto market in recent weeks. But analysts insist that the increased scrutiny points to increased acceptance of digital tokens — which is ultimately a positive omen.
Binance's New U.K. Disclosure Requirements
From now on, Binance must post the following statement to U.K. users on all of its online properties and apps:
BINANCE MARKETS LIMITED IS NOT PERMITTED TO UNDERTAKE ANY REGULATED ACTIVITY IN THE U.K. Due to the imposition of requirements by the FCA, Binance Markets Limited is not currently permitted to undertake any regulated activities without the prior written consent of the FCA. (No other entity in the Binance Group holds any form of U.K. authorisation, registration or license to conduct regulated activity in the U.K.).
Why Did U.K. Officials Slap Down the Binance Registration Application?
Binance was on the verge of launching a digital asset marketplace in the United Kingdom when authorities pulled the plug. What scuppered the plan? According to reports, the popular token exchange couldn't meet the FCA's anti-money-laundering requirements.
But not for want of trying. Before the announcement, Binance and FCA were locked in negotiations for months. By May 2021, however, it became evident that the two parties wouldn't be able to reach an agreement, and Binance withdrew its application.
The Binance U.K. Rejection Isn't All Bad News
But the news isn't all bad. A closer look at the FCA ban reveals its limited scope. No, Binance cannot offer regulated services in the U.K., but it can still interface with British customers. Practically speaking, Brits will still be able to access and use most of Binance's platform, but the company won't operate as a full-fledged investment entity, with its concomitant protections, and it must conspicuously disclose its status.
Moreover, Binance doesn't seem too worried about the situation. A spokesperson told CNBC: "The FCA U.K. notice has no direct impact on the services provided on Binance.com … Our relationship with our users has not changed." He continued: "We take a collaborative approach in working with regulators, and we take our compliance obligations very seriously. We are actively keeping abreast of changing policies, rules, and laws in this new space."
Crypto Regulation on the Rise
The FCA's Binance decision is one of several handed down over the past several months signaling a market trend toward cryptocurrency regulation. Recently, Japan's Financial Services Agency sent a letter to Binance warning the company about operating illegally in the country. China is also cracking down. The country's leadership has ordered miners to stop operations and urged banks to kill any crypto-friendly services.
Crypto Analysts See Increased Regulation as a Good Thing
Naysayers are framing Bitcoin's fall from $65,000 to about $34,000, coupled with the increased regulation as harbingers of crypto market doom. But most token enthusiasts see the glass half full and characterize the uptick in regulatory action as an uptick in acceptance.
Consult With an Arizona Cryptocurrency Lawyer
The Kelly Law Firms works with cryptocurrency and blockchain businesses in Arizona and around the country. We also handle international registrations and contract negotiations. Get in touch today. Let's chat about what you need.