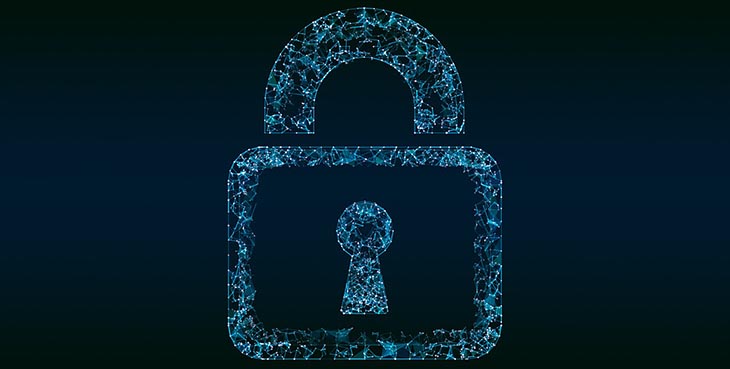 The commodification of personal data enriched the tech sector. But an increase in digital privacy laws threatens to clog the profit stream — and that's why smart money is courting online privacy startups. 
The Onslaught of Digital Privacy Laws
Many U.S. Websites Must Adhere to Europe's GDPR
On January 1, 2018, the European Union's General Protection Data Regulation went into effect. A sweeping digital privacy law, the statute forces commercial properties to disclose the information they collect, how it's used, and to whom or with it's shared or sold. Users can demand profile reports and request deletions.
Though an EU dictate, the GDPR applies to most profit-bearing websites and apps, regardless of where they're hosted or served. Any platform that allows access to EU residents is subject to the law.
California's Digital Privacy Law Is a De Facto National Law
Two years after the GDPR hit, the California Consumer Privacy Act landed. Like the EU statute, it's designed to give users more access to and control over their digital data. As of January 1, 2020, people have the right to know what information large companies keep on them and the right to block its sale.
The Advent of the Digital Privacy Sector
The new rules are creating headaches for companies that traffic data. But it's also spawned a digital privacy startup boom that's enjoyed a five-fold increase over the past three years.
"You have a new startup coming up every day with a proposition around privacy and data protection," explained Enza Iannopollo, a senior analyst at research company Forrester Research. Caitlin Fennessy of the International Association of Privacy Professionals said the industry "looks like a hockey stick these days." And yes, the pandemic will probably boost those numbers now that teleworking and remote learning are the new norms.
So, what kinds of digital privacy startups are garnering attention?
OneTrust: OneTrust is Silicon Valley's latest unicorn with a $1 billion valuation. A data mapping product, OneTrust's software allows businesses to see, understand, and better manage the information they collect and retain. In the wake of the GDPR and California's new online privacy law, OneTrust exploded because the platform allows companies to readily disclose data profiles to people who request them, a parameter of both statutes.
Jumbo: Jumbo is a consumer product that streamlines privacy settings on personal wireless devices. Pierre Valade, the man behind the Sunrise social calendar app, is also Jumbo's mastermind. The app is for people who spend a lot of time on Facebook, Snapchat, Twitter, and Instagram and want to clean up their digital trails. In a way, it serves as a virtual privacy assistant.
Of course, OneTrust and Jumbo aren't the only games in town. Hundreds of new digital privacy startups have popped up over the past five years, evidenced by the IAPP's latest vendor list.
And there's still room. Digital privacy is the new oil. If you have an idea, now may be the perfect time to seek financing.
Connect With a Digital Security Business Consultant
Getting into the digital privacy sector and need some advice? Let's talk.
My name is Aaron Kelly, and I'm a business consultant with a legal background. For the past several years, I've helped digital privacy startups navigate the niche. I'll layout all the statues, standards, and requirements with which you'll need to comply. We can also review the most profitable positions for your business.
There's no commitment in a phone call. So reach out, and we'll talk about how to start your privacy or digital security business on the right foot.